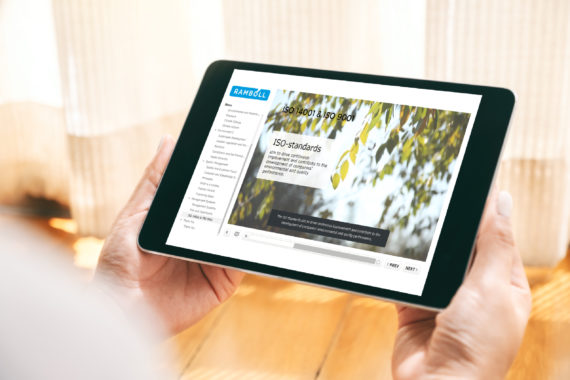 E-Learning
Cost-effective and flexible
Education and training via the web is a flexible and resource-efficient complement to traditional classroom training. E-learning has many advantages compared to traditional classroom training. The course participants can, for example, complete the training when it suits them best and at their own pace. We know from experience that this is important for many companies, for example those who have employees who work in shifts, when the participants have difficulty attending training during business hours.
We can offer several different arrangements. We can develop a completely company-specific training together with our client for the ultimate customized training experience or do minor customizations to a standardized training.  It is also possible to do different versions of the training for different personnel categories, for example managers.
The potential in web training is great, feel free to contact us and we will tell you more!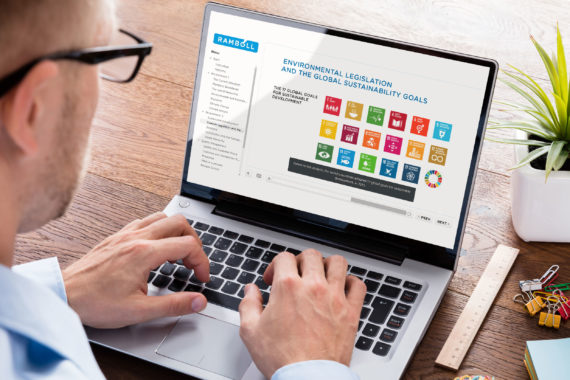 How does it work?
You can easily access your completed educations via our learning platform on the web. All your educations are in the same place and you can follow up results on both an overall and detailed level. A digital course certificate can be generated automatically after completing the training. If you have your own learning platform (LMS), you can easily implement our courses in your system as our courses support SCORM, the standard for web training. The courses can of course include interactive elements, film, sound, and images. Everything according to your wishes.
E-learning is especially interesting for organizations that:
Has a large and dispersed organization
Wants to be able to train employees individually
Are interested in cost-effective training
Some examples:
Short E-learning courses – courses of e.g. 1-4 hours.
Blended learning – Get the best of both worlds by combining e-learning with on-site training or workshops.
Company specific e-learning Standardized open courses
The 3D tool has helped workers take ownership of their working environment. In addition to reducing accidents and providing a good workplace for all, it also improves the bottom line.