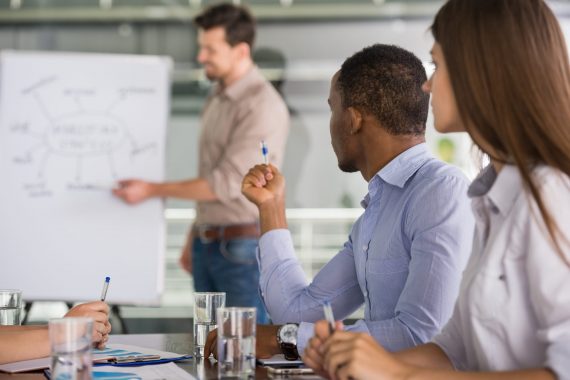 Blended Learning
Blended learning is a concept for education that combines the strengths of E-learning with the strengths of more traditional classroom educations. The parts of the training that are best suited as self-study. e.g. such topics as legislation, can be in the form of E-learning. The participants can do the training at their own pace, repeat if necessary and their new knowledge can be verified with a knowledge test.
After that, you can gather all participants for one, or more, intensive, and focused workshop, with focus on how their organization are affected by the requirements and how they can relate to it. It gives more time for in-depth discussion and learning.
Blended Learning – Get the best of both worlds by combining E-learning with on-site training or workshops.