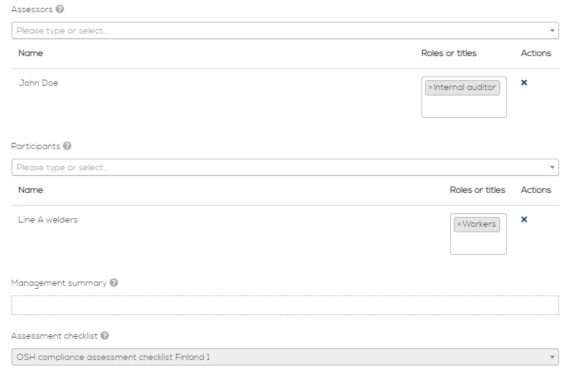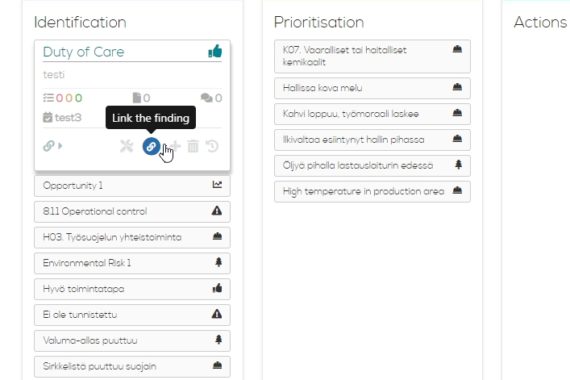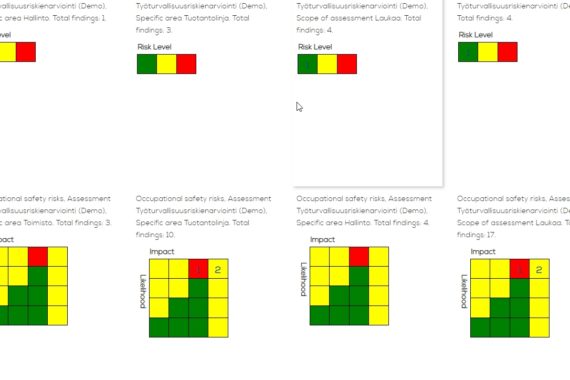 Assessments and Action Management
It is now possible to define roles or titles for assessment participants and assessors like, for example, "internal auditor", "expert" or "production workers".
Assessment report summary will now also add risk matrix widgets for assessed scopes and specific areas. To add the new widgets to an existing report, re-generate the report dashboard by clicking on the "edit" button and then on "reset report widgets" button.
There is a new button on the Finding cards in the Action Management tool that can be be used to link findings to assessment, stakeholders or chemicals.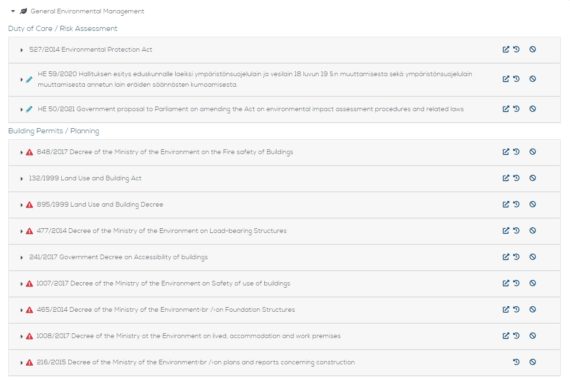 Regulatory register
The list of regulations under each topic area is now categorized by sub-topics.
Loading time on regulatory register has been significantly reduced.
Amendments now have show publication date and an icon indicating significance of the changes
Not applicable regulations can be hidden in the regulatory register, too. If the account has a license to the requirement register too, hiding a regulation will also hide all reguirements related to that regulation in the requirement register.
Administration
New batch operation for changing requirement re-evaluation flag and copying requirements
New reports and tools for maintainers of applicability questionnaires
Other changes
Bug fixes
Updated translations