We have updated the LAWLY service to a new version.
If you have any question or feedback regarding the new version, please contact as at  helpdesk@lawly.fi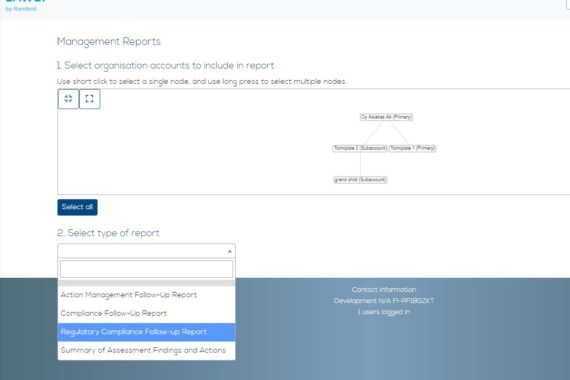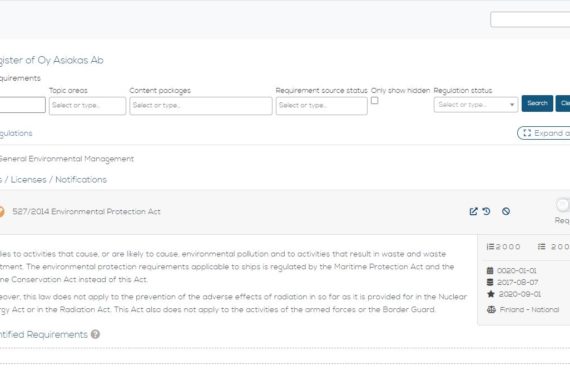 Legal register updates
Legal register has been streamlined to match Requirement register features.
Assessment can be done against legislation. Findings are linked into legal register laws.
Tasks can be linked to legislation
Status names and symbols have been changed to match Requirement register
Legal requirements can be marked as met
Status of legislation is shown with icons
If client wants to move from legal register user to requirement register user, notes and status of requirements are also stored in main requirement.
It is possible to create regulatory compliance follow-up report
Dashboard widget for legal register has been updated
Purpose of the changes is to improve Legal register usability and ease of use, allowing Lawly to provide usable country content faster.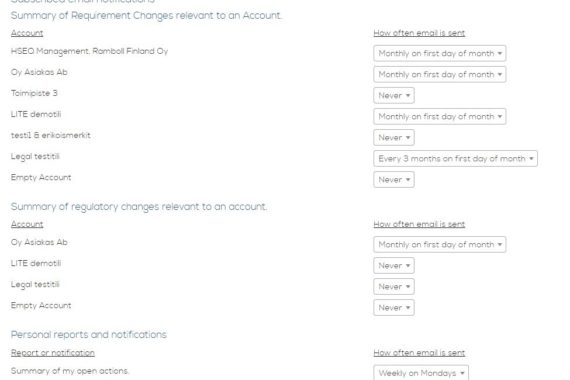 Other changes
Legal and requirement report emails can no longer be ordered on weekly basis. Weekly messges were unnecessary because changes are inspected and published monthly. In order to change the interval, settings must be changed in own profile page. Other email reminders can still be ordered weekly.
Findings cannot be created from within Requirements register, although findings can still be linked to requirements from assessments. Purpose is to clarify the requirement view and the creation process of the findings. Tasks can still be created from requirements.
Bug fixes