We have updated the LAWLY service to a new version.
New feature: EHS reporter tool for creating findings in the field
Tutorial Videos have been added in youtube
If you have any question or feedback regarding the new version, please contact as at  helpdesk@lawly.fi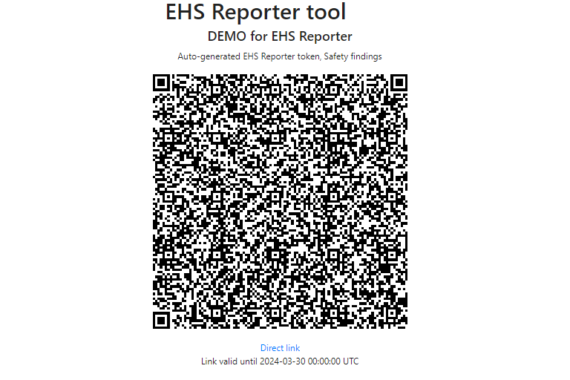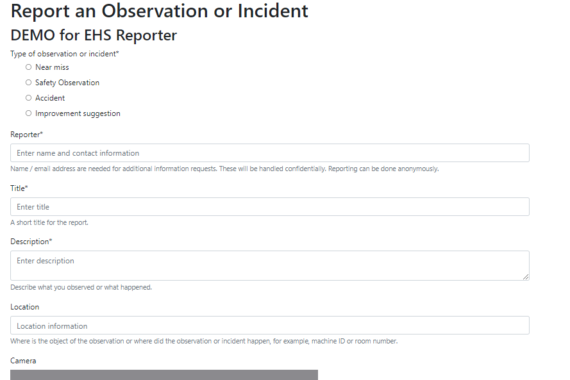 EHS Reporter
EHS Reporter allows to report findings without being Lawly user. It focuses on ease of reporting so that people would actually use it to report even small hazards. It also comes with a new type of finding: Safety Observation, with three sub-types: Near miss, safety Observation and Accident
User does not need to have account into Lawly
Reporting can be done from Mobile phone
Reporting is done via web page, which can be opened from a QR-code
Pictures and other files can be attached to report
Number of fields to be filled has been kept minimal and same for all findings
Reporter may choose to report anonymously. However, at least in case of accident it is necessary to get more information. It is therefore recommended to instruct personnel to leave their contact details. To lower the reporting threshold, the reporter information is be visible on a need to know basis:  only those lawly users with specific access right can see reporter contact information.
Reported Finding types can be customized
The finding will show up in Lawly and can be finalized / edited in the same way as all Findings
Responsible Person and due date for Findings reported through tool can be automatically set
EHS reporter is available for trial use by request.
Development for this tool will continue, and questions as well as improvement suggestions can be sent to helpdesk@lawly.fi
Other changes
Started to add links to explainer videos into tutorials. Tutorial videos are available as playlist in Youtube
"under the hood" improvements and updates
Bug fixes.

Fixed Log in via Microsoft or Google with Capital Letters in email