We have updated the LAWLY service to a new version.
If you have any question or feedback regarding the new version, please contact as at  helpdesk@lawly.fi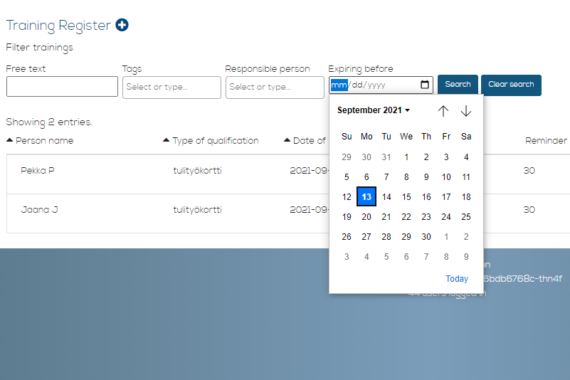 Qualifications and findings registers
Qualifications register and Findings register have a new filter option for finding entries that have a due date or "valid until" date before selected date.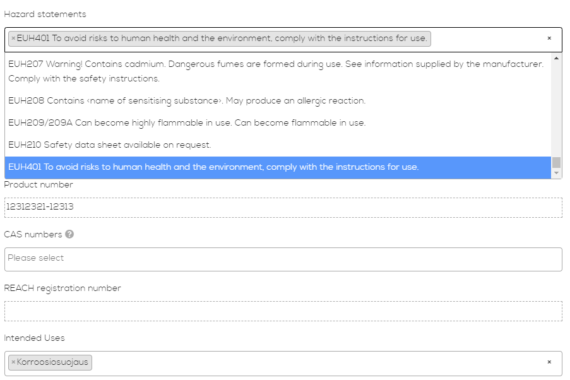 Chemicals register
List of H- and P-statements have been updated.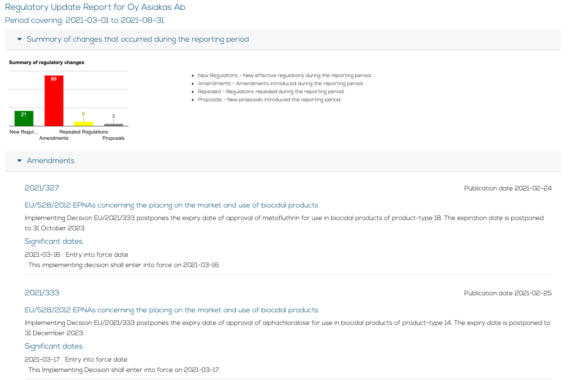 Regulatory update report
Regulatory update report is now available also to requirement register customers. The report itself has also received some UX improvements.