Changes for this month can be seen at Findings page.
New Finding types for System evaluation
Finding fields have been changed to hide optional fields
Checklists can be exported and imported in multi-language format
If you have any question or feedback regarding the new version, please contact us at  helpdesk@ehscompass.ramboll.com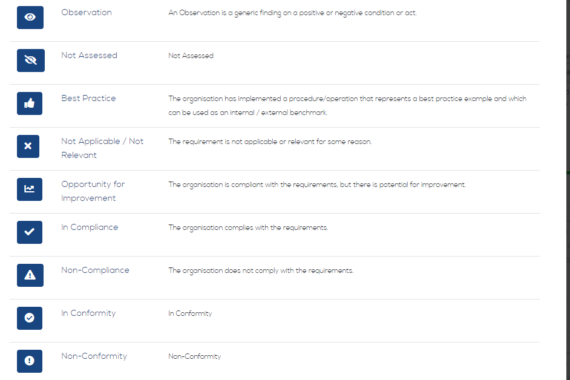 New Finding types
New and changed finding types
"In Conformity" and "Non-conformity" for System evaluation
"Not Assessed" type to mark items which have not been evaluated
"Not Applicable/Not Relevant" has changed name
"No Hazard or Damage" was named: "OK"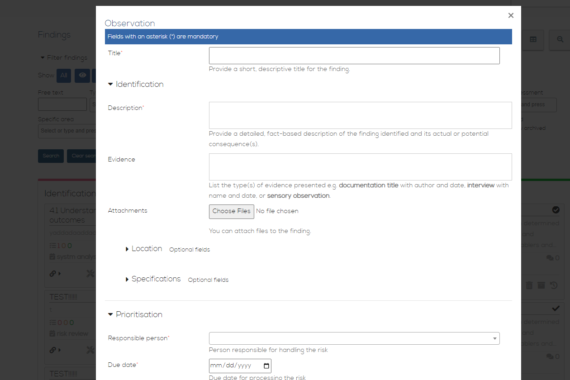 Finding field ordering
The order of fields is now same for all Finding types. When finding has own fields, they  will be presented in the Identification – phase.
Optional fields have been hidden to speed up initial writing of the finding.
Because picture is often important part of Finding, attachments have been moved to Identification – phase.
Other changes
Checklists can be exported in multi-language format. Import can be either for use language or multi-language format.
Assessment report inclides now attachments set for the Assessment
Other Bug fixes
Contact us